1st Ever Interactive FB Ad, Timeline & Newsfeed
Software Revolutionizes Facebook Marketing
Dynamic 'Hotspots' Quadruple Clicks Turning $76 into $4,418 (Proof Below)
Transform static FB images into 'SociSpot' sales & opt-in funnels
'Interactive Visual Experience' tech 1-Click increases Ad CTRs
Optimize PayPerCall campaigns via Tap2Call Socispots
Increase Sales with Facebook Retargeting
Fully Facebook Mobile Responsive
Take A Glimpse At Socispot's Results Below:
SociSpot 480% ROI Facebook Campaigns
'HotSpot-Infused' Ad Campaign Produces 480% ROI
SociSpot Built-in Re-Targeting Returns
$4,418.00 from $76.10 in Ad Spend!
920 Clicks to a ClickBank Product for Less Than $50!
So How Are We Achieving Such Amazing Results With Such a Low Ad Spend?
Its EASY when your getting 4 clicks per visitor..
Hey!
My name is Lee Pennington along with Mike Maine and the entire Lead Seven team, we are passionate about social media, especially Facebook marketing and creating cutting edge software. We created revolutionary products including IconLead & ViconLead each used by 1,000s of loyal customers.
There's one thing we hate - that's following the trend & creating software just to create a product. When masterminding our solutions we work with our developers to create ground-breaking solutions that completely change the industry landscape.
Right now Facebook marketing is boring. It's static. Especially ads...
That's why we're introducing Dynamic Facebook Newsfeed Posts & Ads for the 1st time ever. There's nothing like this that's ever been seen and if you want to be on the cutting edge then here's your chance.
Bringing 'Interactive Marketing' to Facebook for the 1st Time Ever
Turn Facebook Timeline
Newsfeed & Ads Interactive
Drive Opt-ins, Leads & Sales
Pick – Publish – Profit
Select an image to run your Socispot Facebook Newsfeed or Ad campaign & add select interactive "Hotspots" to it such as email optins, FB retargeting, Skype, Twitter, Instagram, URL Redirects & Tap2Calls.
Facebook page & post reach has been declining steadily over the past few years & everyone now has a Facebook page. You need to stand out. Publishing a SociSpot Newsfeed post or ad engages your audience who are drawn in to hover over the interactive tags. Cutting edge intelligent marketing.
Interactive marketing strategies convert consumers from passive reader to buyer often resulting in a 100%+ increase in ROI. Opt-in & sale conversions increase & brand awareness skyrockets as you have the edge over competitors with an innovative campaign.
Facebook Ad spend last year was $19.8 billion because it's the #1 profit driver!
Every Business is Running Boring Static Ads.
No One is Running "Interactive" FB Ad Campaigns.
Revolutionary Socispot Tech Overview:
Facebook Newsfeed Hotspots
These images are super compatible with Facebook and it's the perfect platform to capitalize on! You will attract likes to your fan page like bees to honey! Display the interactive images on your website, with the url provided, in fb tabs or eve¬n directly in the FB timeline.
Video Hotspots
Have you even heard of this innovative feature before? A video within an image? How exciting is that? Now that's marketing on a roll!
Skype Hotspots
Like they say, "Out of Sight Is Out Of Mind". And we definitely don't want your clients to forget about you. That's why we've introduced the Skype tab on these images. First Wow them with what you've got to offer, then connect with your clients through your images! Easy as A-B-C!
Twitter Hotspots
Get more followers on Twitter by uploading these eye-catching out of the box images! Remember, Safety Lies in Numbers!
Instagram Hotspots
If we're talking images, how can Instagram be left out of the equation? You can OWN Instagram by logging on and displaying your beautiful images! Get likes and follows like never before!
Call to Action Hotspots
Have your audience literally following every instruction of yours!  Use affiliate links to promote any product or service and get a serious call to action response!
Tap To Call Hotspots
The number of users browsing websites from their phones is increasing every day. Come on, how many times have you wanted to dial a number you found online but found that it was not tappable? It can be very inconvenient if you don't have a pen and paper handy to write it down.  Don't make the same mistake…Tap in on this feature, so you are just a tap away from clients…
URL Re-direct Hotspots
No more broken links! No more privacy breaches! Make your webpage open in multiple URL links with this fantastic feature to ensure that nobody misses you!
Mobile Optimized
With people on the move all around the clock, you can't wait for them to sit as a desk and open their laptops to notice you? And would even you really browse a desktop version of a site on your mobile? No sir! Be Smart! Ensure your images are optimized for smartphone display!
Autoresponder Integration
We provide an easy way to create landing pages or squeeze pages which capture the names and emails (and potentially other information) from your visitors so you can start building a list of subscribers who you can market to further via email to turn them into customers. Once someone completes one of your opt-in forms on your landing page, all you need to do is add that visitor's information to your chosen autoresponder system
Drag & Drop Hotspot Placement
Don't be flexible to the system, make the system flexible to you…place your hotspot wherever you like…in your choice of spot…because you're the boss! You call the shots!
Facebook Retargeting
Retargeting to the right audience is a must if you want to see more conversions from your Facebook campaigns. Now you can take any image of your choice and use it as part of remarketing strategy, because hey, out of sight, out of mind!
1Click FB Tab Integration
This awesome sauce technique lets you automatically attach your images to the updates that appear on Facebook after someone likes content on your website. By leveraging Facebook's Open Graph and using this technique, I've seen phenomenal results!
GTW Integration
Our GoToWebinar integration is an indirect integration that allows you to use Smart Forms to register contacts for a webinar event and follow-up accordingly. Through this integration, any new contacts registering for your webinar will be added to your database.
Works With These, Plus Many More
Watch The Video Below To See A SociSpot Interactive FB Ad..
The greatest thing was when I used the software to offer local clients the chance to have something that most large corporations do not have... "The ability to make their image-ads more engaging with eye-catching icons that help compel people to click and click again"!




Using custom-colours to represent their branding and appropriate sizing for "effect", coupled with the amazing social integration and sharing capabilities, I must say... Lee has outdone himself with this one!




The results speak for themselves, especially when I have been able to use this revolutionary piece of software is such a way to get my clients saying things like: "Well if this looks so good Kevin, I can't wait to see what else you can do for by business!" The results? .... More than a 17% increase in Sales, since I started using this software! 🙂 Simply put.... I cannot recommend you get this enough!




Thank you so much Lee!

Kevin Dass Owner Of TriniversalArts.com
I have never seen anything like this before. SociSpot allows you to use your facebook timeline for your own personal ad space without paying one red cent. Putting a video inside an image is something special, having my customers able to call me with the tap to call feature right inside the picture is Awesome. Being able to send customers right to a website from a picture with a simple click is a game changer. That is just to name a few of the Awesome features of SociSpot,you want to take your business from now where to some where then SociSpot will do that and more. SociSpot Will Change the game and you do not want to be left behind,i am glad i have my copy...Thanks Lee....

Jeff Eskow
Wow guys!




Just started experimenting with SociSpot and my head is spinning with the possibilities.
Not just Facebook timeline interactive images, but contact details on my signature image, explainer hotspots on screen grabs of software, and click magnets on blog posts.




Being able to play videos and add optin forms right on the image is going to revolutionize the way people can interact with their potential customers.

David Taylor
Kurt Tasche
You know that the price we're asking for is really low during this initial launch period! But we're limiting this initial phase so every time the timer hits zero, the prices will jump through the roof & on Tuesday the launch period will CLOSE so grab the revolutionary software now!
To your success,
Socispot 'Revolutionary Software' 30-Day 150% Money-Back Guarantee  
You can try SOCISPOT practically for free because we believe in it so much and want you to see how game-changing it is! Listen, we know there are a lot of crappy software tools out there that will get you nowhere and that they oversell themselves:
 They lie about what they can do
They fleece you of your hard earned money because they're so damn overpriced
They bring you exactly to square one all over again!!
They do absolutely nothing and waste your precious time! We both know that's huge pain up you-know-where! Once bitten twice shy is the frame of mind you're going through and we totally get it! That's why I'll let you try out this awesome sauce software 150% free for 30 days!! And I promise you, these will be the best 30 days of your life! And if by any random, next to impossible chance they aren't, and if you feel this software is not worth your while…I'll give you a refund! No questions asked! As simple as that! It's so simple! Love It or Leave It!
Summary of the Different Socispot Options:
Socispot
Basic
Up to 3 Images
Up to 20 Hotspots
Post to Facebook Tab
Facebook Retargeting
Unlimited Color Options
Get Access Below!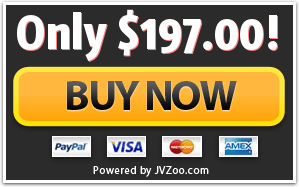 Socispot
Elite
Up to 50 Images
300 Hotspots
Post to Facebook Tab / Timeline
Facebook Retargeting / Custom Tracking
Unlimited Color Options
Display Your Amazon Cart
Get Access Below!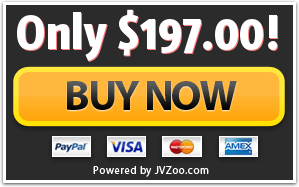 Socispot
Premium
Up to 20 Images
Up to 50 Hotspots
Post to Facebook Tab
Facebook Retargeting
Unlimited Color Options
Display Your Amazon Cart
Get Access Below!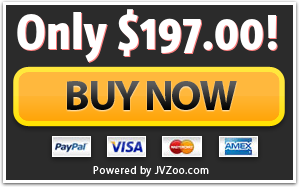 Frequently Asked Questions
Is the Mobile Optimization part of the deal?

Absolutely! We know the importance of being connected on the move and we want you to cash in on it!

Can I use this software for clients?

This offer is for a Personal License only!
Will there really be an Embed and Play Video?

Absolutely. You get complete control over everything. You decide what video goes in where and it can be played anytime! That kind of control is quite hard to get even if you hire a personal social media consultant.

Is there a money back guarantee?

Although we know the only mail I will be getting from you, would be a "Thank You" Mail, for which I am grateful in advance. But in a 'rare event' of you wanting a refund within 30-days of your purchase, we will be happy to oblige and refund your investment without asking you even a single question!